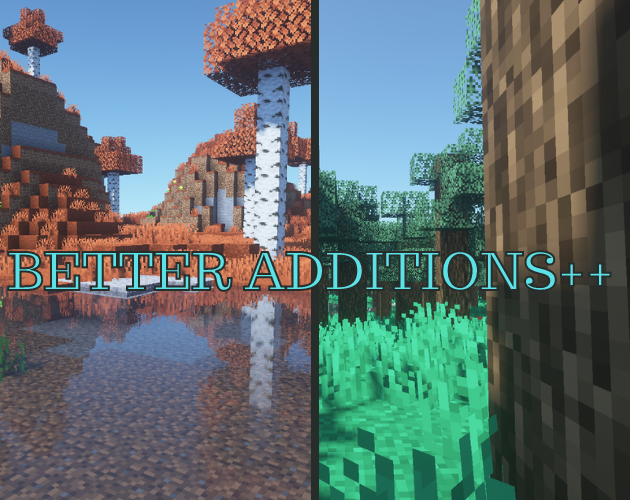 ZegraMods - Minecraft Better Additions - Mod!!!
A downloadable Minecraft Mod for Windows
This Is A Minecraft Mod That Adds Steel And A Whole New Biome!!!
Install instructions
WARNING: MUST HAVE FORGE INSTALLED!!!

1. Download The .ZIP File.
2. Extract It.
3. Place The . JAR File In The .minecraft/mods File.
4. Run And Enjoy!.